Helping Clients Gain the Confidence to
Look to the Future with Anticipation Rather Than Apprehension
"It's my job to have answers. I help clients understand where they want to go, where they are now, the optimal path to take, and the pitfalls to avoid."
As a Certified Financial Planner™ professional with 18 years of financial industry experience, Robert's knowledge of investments and retirement planning is far-reaching. In addition, he is a Chartered Financial Analyst® (a globally recognized professional designation). This exacting program requires passing three rigorous six-hour exams – each one demanding more than 300 hours of study. To clients he brings the know-how for high-level, specialized asset-management responsibilities along with portfolio management and advanced investment analysis including equity investments, derivatives and alternative investments.
"My desire is to help clients to become equipped to fully pursue their passions." Robert received recognition in 2017, 2018, 2020 and 2021 by Forbes as one of America's Top Next-Gen Wealth Advisors and in 2022 as a Forbes Next Gen Best-In-State Wealth Advisor.
Prior to founding Centrix Wealth Partners, Robert worked with Smith Barney and, more recently, UBS Financial Services. There he was recognized for 3 years as one of the Top 35 Under 35 Advisors. Robert earned a Bachelor of Arts degree in mathematics from the University of St. Thomas and is a member of the CFA Society of Houston.
Robert lives in Spring Valley Village with his wife, Allie; their children, Emerson and Eleanor; and their rescue dogs, Oliver, Lucy and Stella. Robert and his family love to travel in their spare time.
Certified Financial Planner Board of Standards Inc. owns the certification marks CFP®, Certified Financial Planner™,

and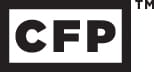 in the U.S., which it awards to individuals who successfully complete CFP Board's initial and ongoing certification requirements.
The Forbes "Top Next-Generation Wealth Advisors" list, July 22, 2020. Data provided by SHOOKTM Research, LLC. Data as of March 31, 2020. SHOOK considered advisors born in 1981 or later with a minimum of 4 years as an advisor. Advisors have: built their own practices and lead their teams; joined teams and are viewed as future leadership; or a combination of both. The ranking algorithm is based on qualitative measures: telephone and in-person interviews, client retention, industry experience, credentials, review of compliance records, firm nominations; and quantitative criteria, such as: assets under management and revenue generated for their firms. Investment performance is not a criterion because client objectives and risk tolerances vary, and advisors rarely have audited performance reports. Rankings are based on the opinions of SHOOK Research, LLC and not indicative of future performance or representative of any one client's experience. Rankings and recognition from Forbes are no guarantee of future investment success and do not ensure that a current or prospective client will experience a higher level of performance results, and such rankings should not be construed as an endorsement of the advisor. Neither Forbes nor SHOOK Research receives compensation in exchange for placement on the ranking. Forbes is a trademark of Forbes Media LLC. All rights reserved. Out of 3,480 advisors considered, 500 made the final list in 2020. Out of 5,832 advisors considered, 1000 made the final list in 2018. Out of 2,356 advisors considered, 500 made the final list in 2017.
The Forbes Next-Gen Wealth Advisors Best-In-State rankings, developed by SHOOK Research, is based on an algorithm of qualitative criterion, mostly gained through telephone and in-person due diligence interviews, and quantitative data. Those advisors that are considered are under 40, have a minimum of four years' experience, and the algorithm weighs factors like revenue trends, assets under management, compliance records, industry experience and those that encompass the highest standards of best practices. Portfolio performance is not a criterion due to varying client objectives and lack of audited data. Neither Forbes nor SHOOK receive a fee in exchange for rankings. The Research Summary (as of August 2022) included: 35,465 nominations for all rankings, based on thresholds, 19,986 invited to complete online survey, 14,892 telephone interviews, 3,038 in-person interviews at advisors' location, 1,357 virtual interviews and 3,513 individuals considered and 1,000 individuals won the Next-Gen ranking. This ranking is not indicative of an advisor's future performance, is not an endorsement, and may not be representative of individual clients' experience. For more information and complete details on methodology, go to www.shookresearch.com.